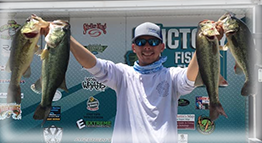 Fish for Education Team Bass Tournament
Memorial Weekend Classic
Saturday, May 28, 2022
5:00 A.M. Check-in Starts
7:00 A.M. Fishing Starts
Two-Mile Bridge Public Boat Ramp, Ellis Road (West Tawakoni) Quinlan, Texas
Early Bird Fee: $175 per Team
Day of Tournament: $200 per Team
Fisherman Flyer
We are calling all fisherman to come to beautiful Lake Tawakoni and hopefully win big CASH!
All Proceeds benefit the Quinaln ISD Education Foundation and donation are tax deductable.
Winning Prizes

1st - $1,500
2nd - $750
3rd - $500
4th - $350
5th - $250
Big Bass - $500
Credit Cards are accepted at www.quinlaneducationfoundation.com/
donations.html
For Information:
Contact Tiffony Chapman
(903) 356-1222 or (903) 441-1003
tiffony.chapman@quinlanisd.net
401E. Richmond Avenue
Quinlan, Texas75474

Tournament Director:
Larry Ladnier, Victory Fishing
(817) 917-8261 www.victorybass.com
---
2022 Golf Tournament Recognitions
Benefiting the QiSD Education Foundation
Foundation Golf HUGE SUCESS!!
A LARGE THANK YOU to our sponsors!
Thank you to our Sponsors, Golfers, Raffle Prize Donations, and Deer Run Golf Course! We raised almost $17,000 after all expenses! We are extremely proud and want everyone to know how much we appreciate your support. Friday was as close to perfect as we have ever had for our tournament.
If you were not able to participate this year, we hope you are able to next year.
Shop Local ~ Eat Local ~ Support Local! #ShopLocalEatLocal Local Businesses are the Backbone of Supporting Local Schools and Non-Profit Organizations! We could not do what we do locally without the local support of the community.
$1,000 Eagle Sponsors
ATMOS Energy,
R&W Insurance
Richy Whitehead
Claycomb and Associates
George Dejohn
Quinlan Animal Clinic
Dr. William Claxton
Quinlan Walmart.
$500 Birdie Sponsors
Better Value Storage
Howard Barrow
Earls Construction
Brad Earls
Farmers Electric Cooperative
Kincy Abstract
Sabine Title Company
yan's Transmission
Ryan Mouton.
$250 Above Par Sponsors
D. Earls Tax Service
Daniel, and Megan Earls
CENTURY 21 Upchurch Real Estate
Sonny Upchurch
Hunt Regional Medical Partners Family Practice at Westlake
Biamp
Ray Allen
Balfour
Joey Crouch
QISD Superintendent Jeff Irvin and wife Debbie
Hunt Regional Healthcare.
$150 Par Sponsors
American National Bank of Texas
Bill Slaughter Medicare Specialist
Brookshire's Grocery Company
Coxco Construction
Dairy Queen
Dr. Anthony Glass Dentistry
EXIT Realty Pinnacle Group Kathy Hobbs
EXIT Realty Pinnacle Group Office
First Choice Realty
Fix and Feed
Gentry Financial Group Glint Thurman
Griggs Mechanical LLC
Ingram Funeral Home
Kings Marine
Lakeview Tax Services
Edward Jones Lauren Lattig
Save Mart Pharmacy
Soulman's BBQ
Slaughter Insurance Agency
Travers Signature Homes
Vansickle Baptist Church.
---
Raffle Prizes and Goody Bag Donations
Thank you to every person and business that donated to our raffle prizes!
Raffle Prizes
Rusty Case, Debra Crosby, Michelle Oznick, Matt's Rancho Mexican Restaurant, Ranchero's Mexican Restaurant, and Earls Construction. Also donating prizes were Jalapenos, Ain't Just Pie, Giddy Up and Go Coffee Shop, Holy Smokes BBQ, Pizza Hut, and O'Reilly's. In addition, Panther Home Game Packages, Duck Cove Quack Shack, Stacy Earls, Hydration Water, Lotus and Vine Boutique, and more supported the day with prizes for the raffle.
Goody Bag Donations
Whataburger, FEC, ATMOS, Texas Security Bank, CENTURY 21, Upchurch, EXIT Realty Pinnacle Group, D. Earls Tax, American National Bank, Quinlan ISD, Dairy Queen, QISD Foundation Board Member snacks, and more.
---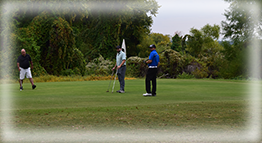 2022 Golf Tournament
Benefiting the QiSD Education Foundation
Foundation Golf HUGE SUCESS!!
We raised almost $17,000 after all expenses!
Photos and Recognitions
Photos and recognition of all of our sponsors have been placed on Facebook. Click here to "like" and view our Facebook page: QISD Education Foundation.
Check out the awesome photos of our beautiful day here: Golf Photos
---
Seventeen Four-Man Teams
What a beautiful day enjoyed by all for the 2022 Quinlan ISD Education Foundation Golf Tournament on Friday, October 7, 2022, at Deer Run Golf Course in West Tawakoni! The tournament brought in 17 four-person teams this year, and golfers supported the Foundation even more on the day of the tournament participating in the fun raffle for over 30 items and purchasing mulligans, pink tees, and more. The annual golf tournament is the largest fundraiser of the year for the QISD Education Foundation.
Congratulations to our Winners

1st Place - The Dream Team ~ Each player received a plaque and a $75 gift card to Academy.
2nd Place - Dr. Milburn Team - Each player received a plaque and golf balls.
3rd Place - Kings Marine Team - Each player received a plaque and golf balls.
---
Quinlan ISD would like to thank the QISD Education Foundation Board for all you do throughout the year to support Quinlan schools.
Rusty Case – President
Chase Case - Vice President of Public Relations
Dr. Debra Crosby - Vice President of Programs
Hershey Barnett - Vice President of Fundraising
Stacy Earls - Vice President of Administrtion
Katherine Walla - Treasury
Jule Allen - Secretary
Michelle Oznick
Mike Walla
Ray Allen
The Education Foundation is a 501 c3 non-profit organization and serves as a partner to Quinlan ISD. The Foundation awards about $30,000 in grants to staff members and students while they attend QISD annually.
---