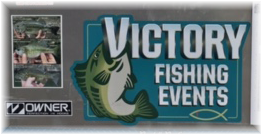 2nd Annual Fishing for Education Team Bass Tournament 2019
Venue 429 Marina & Resourt - Quinlan
Day Saturday, May 11, 2019
Time Early Morning Start-Time
Prices $150 Team Entry Fee | Day of Tournament Entry Fee $160
Sponsorships Available Gold $1,000, Silver $500+, Bronze $250+, Purple Heart $100+
Presented By Victory Fishing Events, Larry Ladnier
Contact Info. for Tournament Larry Ladnier at (817) 917-8261
Contact Info. for Quinlan Education Foundation Tiffony Upchurch Chapman at (903) 356-1222 or tiffony.upchurch@quinlanisd.net
1st Place Guaranteed: $1,000
2nd Place Guaranteed: $500
3rd Place Guaranteed: $350
4th Place Guaranteed: $250
5th Place Guaranteed: $250
Big Bass Guaranteed: $500
---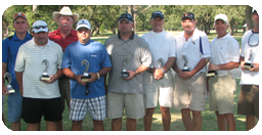 11th Annual Golf Tournament Sponsors
Entry Form and Sponsorship Information


Venue Stone River Golf Club in Royse City
Day Friday, June 7, 2018
Time 7:30 A.M. Check-In, 8:30 A.M. Start
Prices $75 per person with and early bird registration of $70 by June 5, 2019
Sponsorships Available Eagle $1,000, Birdie $500, Above Par $250, Par $150
Contact Info. for Quinaln Education Foundation Tiffony Upchurch Chapman at (903) 356-1222 or tiffony.upchurch@quinlanisd.net
We accept cash, checks, credit cards at the golf course and we have PayPal on our website.
---

10th Annual Golf Tournament Success
The Quinlan ISD Education Foundation is proud to announce the success of the 2018 Annual Golf Tournament. "This tournament is our largest fundraiser, and this year, we raised more money than ever before," said Dale Chreene, Foundation President. "The total will be over $11,000 once all of the dust settles and outstanding balances are collected. We can not be more thankful and proud as we intend to raise funding levels for academic and student enrichment grants in the next year or two from $22,500 per year to at least $25,000 per year," he explained.
Long-standing support in our community for the Quinlan Independent School District and it's partner, the Quinlan ISD Education Foundation, is very evident. Thank you to every person, business, golfer, and sponsor, for your support this year. The Foundation would not be successful each year without each person who volunteers, contributes money, or participates in events.
.
2018 Winners
1st Place Champions - Ken Parker Services, Inc. with team members, Larry Walthall, Dennis Scroggins, Brandon Embry, and Curtis Sexton.

2nd Place Champions - Quinlan Animal Clinic with team members, Dr. Bill Claxton, Gary Thompson, Randy Brown, and Gary Hendley.

3rd Place Champions - Family First Home Health with team members, Jeremy Bullock, Anthony Yost, Kyle Tiner, and Kade Tiner.

Closest to the Pin Champion - Tim Hobbs from Team Putt Pirates

Longest Drive - Curtis Sexton from Ken Parker Services
---