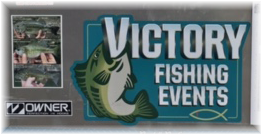 Fish for Education Team Bass Tournament
4th Annual Memorial Weekend Classic
Our fishing tournament was a huge success. Thank you to all who sponsored and fished.
Your support helped to funds over $30,000 to teachers and students this past year!
Sponsor for 2021
Gold Sponsors


Silver Sponsors




Bronze Sponsors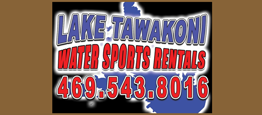 Purple Heart Sponsors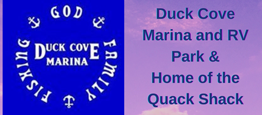 ---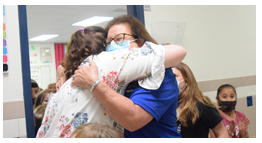 QISD Education Foundation
Impact Statement for 2021
The Quinlan ISD Education Foundation was responsible for over $31,137.00 in Teacher Instructional Enhancement Grants, and In-School Student Enrichment Grants. We could not have done it without the support of our school staff, golf tournament sponsors and participants, and fishing tournament sponsors and participants. Here is what we accomplished in 2020-2021:
GRAND TOTAL 2021 $31,137.00
Briana Tiffee Team Drawing Tablets for Math TMS 2,997.50
Beverly Farrand Team Keep the Beat - Nurses TMS 1,001.66
Kelli Rose Solo FUNdamentals of Fitness TMS 1,500.00
Julie Shotwell Team Project Playaway - Reading TMS 1,499.75
Kaycie Griffith Team Increase student achievement via FHS 3,000.00
upgrading Ti-84 calculators
Alyssa Chandler Solo Demonstrations & Visuals for an IPC FHS 953.00
Classroom
Melisa Ward Team Fundamentals for Reading FHS 500.00
Marty Filip TMS Team Beginner Band Trombone Project TMS 3,000.00
Nathan Griffin Solo Swine Litter Processing Simulators FHS 1,499.00
Alan Stowers Solo Physics of Dreams FHS 1,500.00
Cynthia Curb Team DrumFit for Everyone BIS 2,476.00
Debra Wilkins Team Math is Fun Resources BIS 1,573.09
Delaney Stewart Team Enrichment Resources BIS 3,000.00
Dollie Fisk Team Dragons Maintenance - Science BIS 500.00
Laurie Rentfro Team Early Literacy - CURRICULUM FUNDED CES $1,982
Kaycie Griffith Team because of the Foundation TI-Navigator Graphing Calculators - FHS $1,000
CURRICULUM FUNDED because of the Foundation
Kaiden Roden Solo Student Playing in Tiki Bowl FHS $1,500
Rowdy Rowan Solo Student Playing in Tiki Bowl FHS $1,250
Allison Clements Solo Student attending National FFA Show FHS $270
Kaitlyn Clements Solo Student attending National FFA Show FHS $135
---
16th Annual Golf Tournament
Benefiting the QiSD Education Foundation
Deer Run Golf Club
2104 East, TX-276, West Tawakoni, TX 75474
Check-ins start at 8:00 A.M.
By supporting the Quinlan ISD Education Foundation golf tournament, you are helping to support instructional enhancement initiatives for teachers and students with funding for projects and programs that meet the district's needs; however, they are be-yond the district's budget. QISD is a property-poor district with approximately 75% of the student population qualifying for federal free and reduced lunch programs.
The mission of the Quinlan ISD Education Foundation, a community-based non-profit organization, is to generate and distribute resources to the Quinlan Independent School District to enrich, expand and maintain programs needed to meet the District's mission of excellence in education.
$1,000 & up | Eagle Sponsors
Sign on course, Paid 4-Man Team
$500 & up | Birdie Sponsors
Sign on course, Paid 2 Players
$250 & up | Above Par Sponsors
Sign on course, (1) $25 Player Discount
$150 & up | Par Sponsors
Sign on Course
All sponsors will be recognized in social media for QISD and the QISD Foundation, and on website.
Email Tiffony.Chapman@QuinlanISD.net
---
FORM YOUR TEAMS!!!
Four Man Scramble
Early Bird Team Entry Fee: $240
Day of Tournament Team Fee: $280

Earl Bird Player Fee: $60
Day of Tournament Team Fee: $70
Mail to: QISD Education Foundation Attention:
Tiffony Chapman
401 E. Richmond Avenue
Quinlan, TX 75474
Or by Credit Card to our PayPal: Pay Online
---